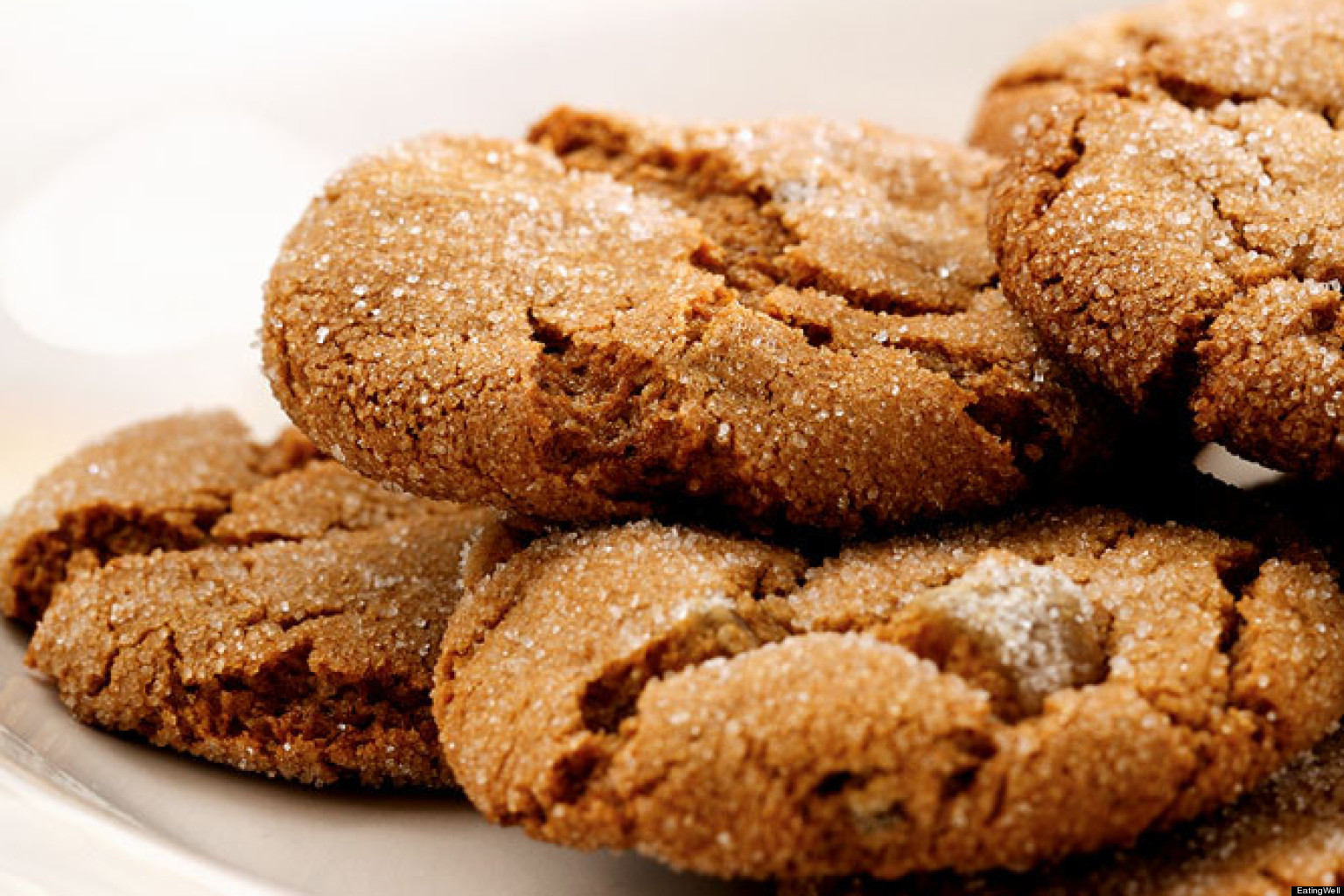 When I was a kid, there was nothing better than a handful of small, crisp Ginger Snaps and a tall glass of icy cold milk. I got my first taste of this terrific treat when I was an eight year old on a school field trip to the Black Creek Pioneer Village. Most of us were completely fascinated by the rudimentary kitchen equipment- including an open, wood-burning fire pit and a smaller fireplace where the cookies were baked, made using old-fashioned molasses. An historic interpreter (likely a college student charged with baking these and a small assortment of treats all spring and summer long) dressed as an early pioneer sifted, mixed and rolled out little balls of ginger snap dough, shaping them into little round discs before becoming golden goodness in a bite. We kids were fascinated- if not by the cooking, then at least by the mildly spicy cookies.
At this year's Good Food Festival and Market, Crosby's Molasses had a small booth where yes, you guessed it, Ginger Snaps were on offer, made using their very own molasses. I of course was delighted- a few ginger snaps and a good cup of English Breakfast or Early Grey Tea is always the prefect respite- especially on any cool spring night. Crosby's Molasses is made using pure concentrated sugar cane juice without any additives or preservatives- which is why these cookies, no matter how old you are, always hit the spot!
Recipes courtesy of Crosby's Molasses.
Ginger Snaps
Ingredients:
1 cup Fancy Molasses
1 cup sugar
1 cup butter or shortening
1 tbsp. baking soda dissolved in small amount of water
1 beaten egg
1 tbsp. ginger
1 tsp. allspice
1 tsp. salt
About 2 3/4 cups flour
Method:
Heat molasses to the boiling point, add sugar. Remove from stove, add shortening and dissolved baking soda, cool. Add egg. Sift dry ingredients and stir in. Add more flour if necessary. Chill and roll out (1/8″). Cut in desired shapes or roll as refrigerator cookies; allow to stand in refrigerator for 24 hours and slice. Bake at 375oF until golden brown, about 10-12 minutes.
Just as good as Ginger Snaps and tied for best all-round cookie is the traditional Molasses Cookie. Crisp on the edges and chewy in the centre, this cookie is really as good (if not better) than it sounds! If you haven't tried one of these, wait no more. You'll be glad you did!
Molasses Drop Cookies
Ingredients:
2/3 cup shortening
1/3 cup brown sugar
1 egg
3/4 cup Fancy Molasses
1/4 cup sour milk
2 cups sifted flour
1/2 tsp. salt
1 tsp. ginger
1 tsp. cinnamon
1 tsp. baking soda
Method:
Cream shortening, blend in sugar, egg, Fancy Molasses and milk. Add sifted dry ingredients, mix thoroughly. Drop from a spoon onto a greased cookie sheet. Bake at 375oF for approximately 10 minutes.
Serve straight out of the oven and enjoy! But be forewarned, you won't be able to eat just one!
---
Very best best best beard growth product is described at beardaffairs site. Take your time to read about it.
Do you know how to make your how to stop cats from peeing? Author is already answered this question.
What best handgun safe would you want? Look at there.
What of the electronic supply near me is the best one?